Remise des 'ailes' à nos pilotes cuvées 2017
Details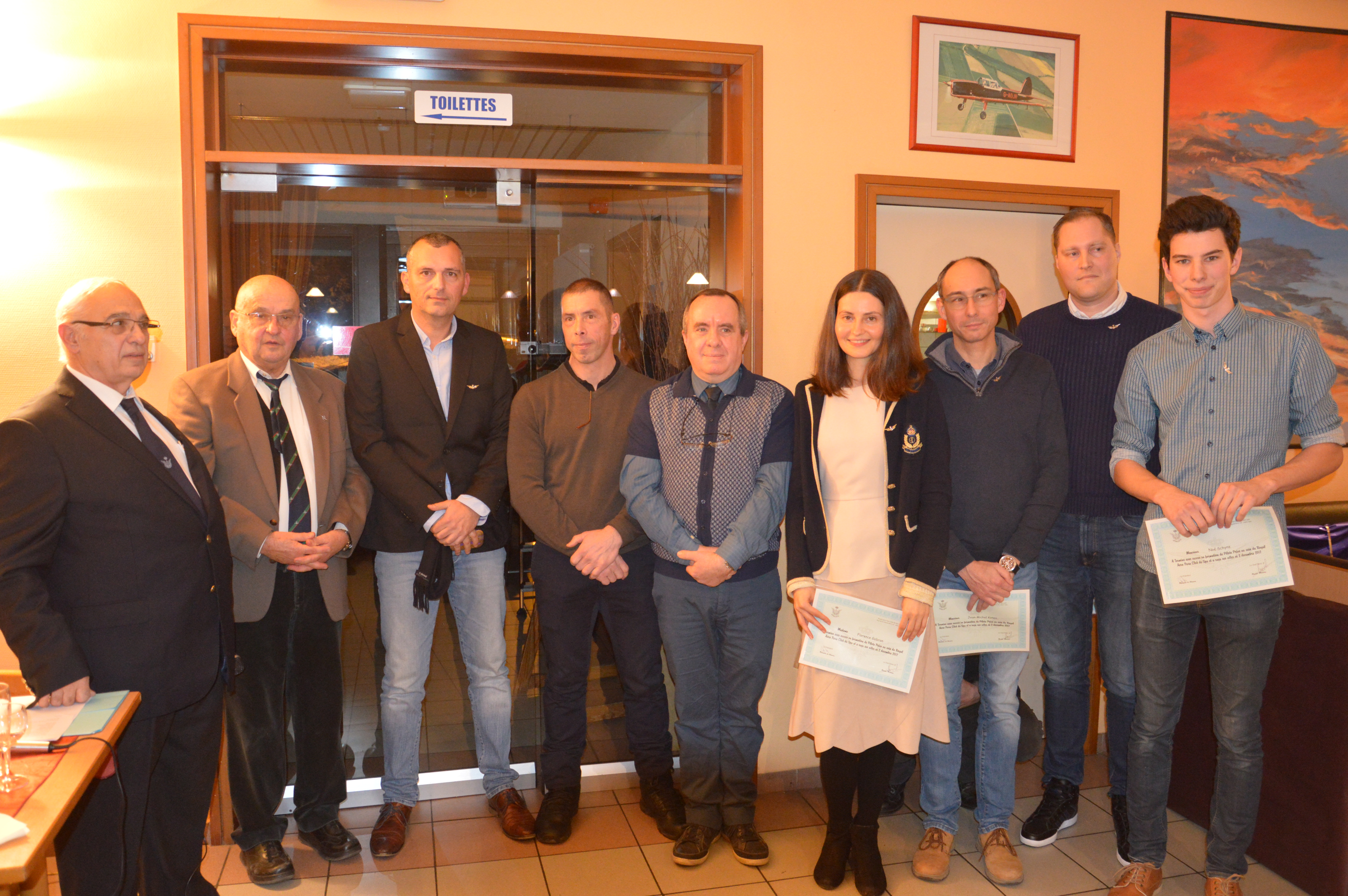 Ce samedi 2 décembre 2017 a été un moment spécial pour notre aéroclub, la brasserie Sunset était bondée!

En effet, nous fêtions notre chef-pilote, Guy Rothheuth, pour ses années consacrées à passer son savoir et sa passion aux élèves-pilotes et bien sûr les élèves qui ont passé leur 'proficiency check' avec un examinateur et sont donc devenus officiellement pilotes d'avion!
Sur la photo souvenir de gauche à droite: notre Président, notre ancien chef-pilote Guy, trois de nos quatre instructeurs Benoît, Nicolas et Luc et 4 de nos élèves promus pilotes (admirez leurs pins tout neufs!).
Toutes les photos sont sur un album Facebook.
Rallye Air Spa-Verviers 2017
Details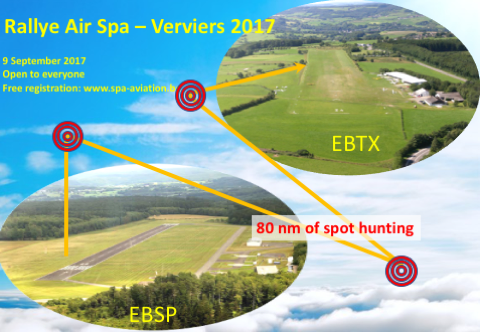 As a pilot, do you want to take part in a friendly challenge by pilots for pilots?
If you share our passion of flying as ground spectator, do you want to see a lot of planes on Saturday 9th of September?
Then, feel free too join us at the Spa (EBSP) and Verviers/Theux (EBTX) airfields for a friendly competition among crews: cross-country flight over specific spots (+/- 1 hour), precision landing & parking, knowledge quizz, ... All of this in a relax atmosphere and in a safe and serious environment.
Around 18:30, there is the result publication, followed by a free drink for the non-pilot and a dinner on the airfield (open to everyone but every participant will have to pay for dinner).
Free but mandatory registration and the landing feeds are waived in Spa and Theux for all participating crews.
To register: email to This email address is being protected from spambots. You need JavaScript enabled to view it. or via an electronic form in French or in Dutch.
French and English will be used on that day.
Sortie du club à LFGW (Verdun)
Details
Départ de Spa le samedi 6 mai sous un soleil radieux (avec un fort vent de travers) avec le OO-ALE, OO-FMX, OO-SPP et notre OO-SPQ direction le Sud et Verdun (LFGW), un aérodrome bien sympa avec un bon petit restaurant donnant directement sur le taxiway: La Failotte.
Nous savions que la météo était limite à Verdun (mais bonne visibilité malgré les averses de pluie) donc séjour écourté pour revenir à Spa avec le beau soleil.
Et quelle belle arrivée: la patrouille acrobatique des Forces Aériennes faisait un arrêt à Spa (après leur show à Francorchamps) :-) et cerise sur le gâteau, ils ont fait un low-pass avant de nous quitter!
Voir les photos dans notre galerie photos.
Night VFR Rating
Details
Night VFR rating training (March 2017)
Program:
ground training in the class
5 hours of flying, including:

at least 3 hours of dual command flying,
at least a 1-hour cross country flight (a dual-command flight of more than 50 km),
5 solo take-offs and 5 solo full-stop landings.
The night VFR rating never expires.
For more information, please contact This email address is being protected from spambots. You need JavaScript enabled to view it.