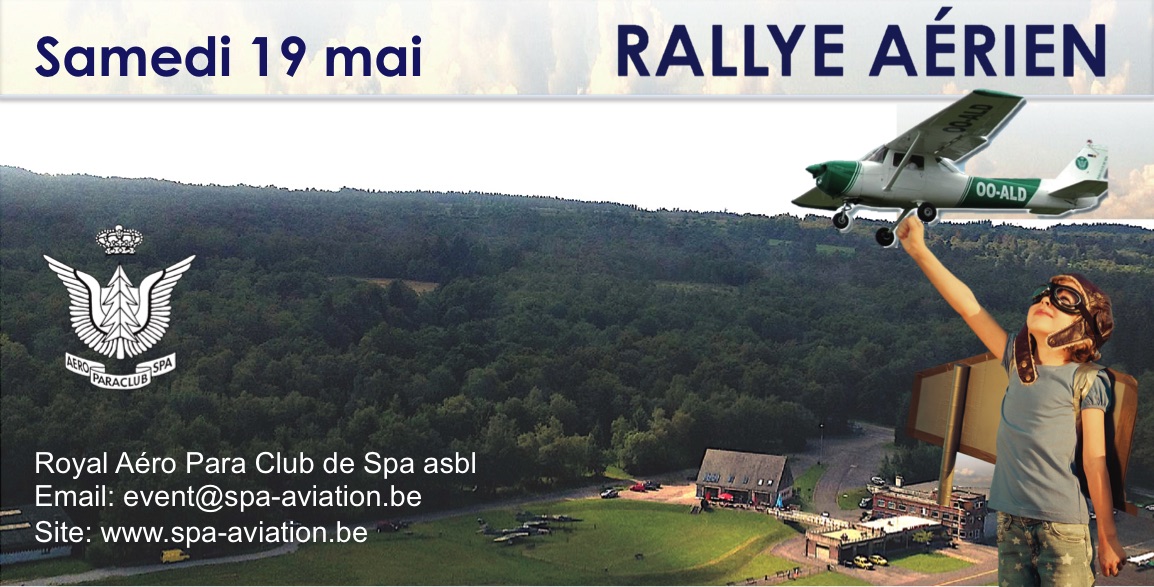 The yearly Rallye Air Spa is back, organized by RAPCS ASBL, a friendly 'competition' among flight crews: precision cross country flight (with timing constraints), precision landings & parking, even a quizz on the ground :-) Want to see more? A short video by 2 participants in the 2016 version https://www.youtube.com/watch?v=YewFLNvM7Pw 
So, book your Saturday 19th of May 2018 (weather back-up date Monday 21st of May -- a bank holiday in Belgium).
Free of course (landing fees will be waived) but registration is required at https://goo.gl/forms/xr93oKSoHCsYIFa82 (or by filling in the registration form) . All parts of the 'competition' are in either in French or in English (your choice).
The day will finish with a free drink and an optional BBQ dinner on the airfield.
For spectators, a nice opportunity to see a lot of activities at the airfield: take-offs and precision landings!
For participants, landing fees will be waived on that day.
More information via email to This email address is being protected from spambots. You need JavaScript enabled to view it.