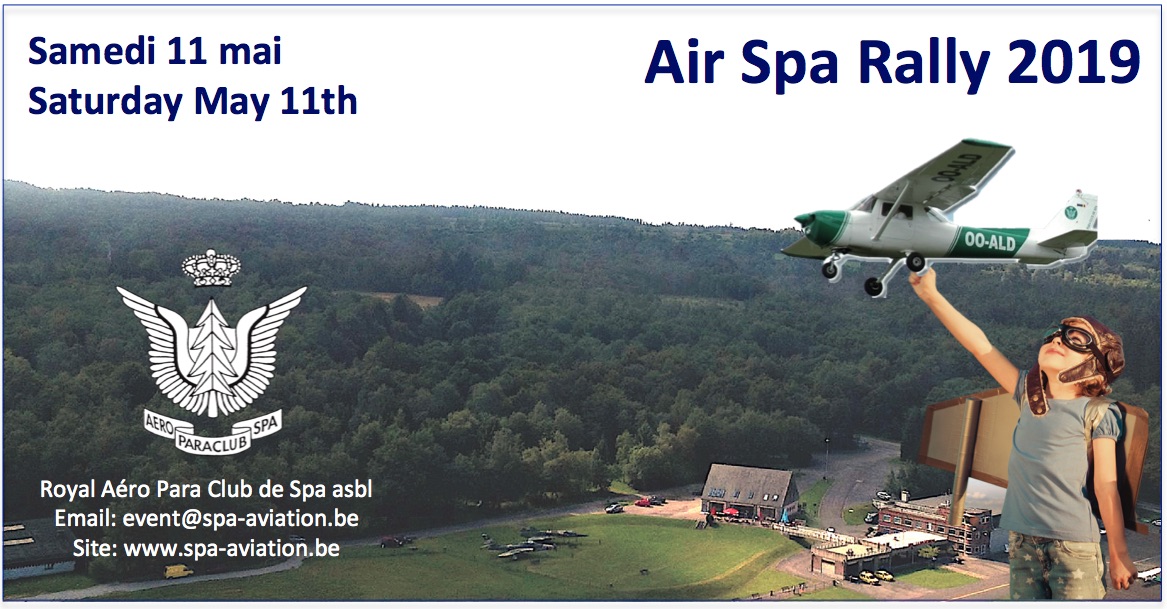 Our annual Air Spa Rally is scheduled for Saturday 4th of May 2019 (with a weather backup date of 11th of May) so book the date in your agenda !
 The Air Spa Rally is a free challenge among teams of pilots with cross-country navigation, precision landing, theory quizz and many more! Everyone is invited and the landing fees will be waived (to be confirmed).
Stay tuned for more information and you may already contact This email address is being protected from spambots. You need JavaScript enabled to view it. if you want to be contacted when the registration will take place.
Samedi 08 décembre 19 heures. Domaine de Malchamps Spa.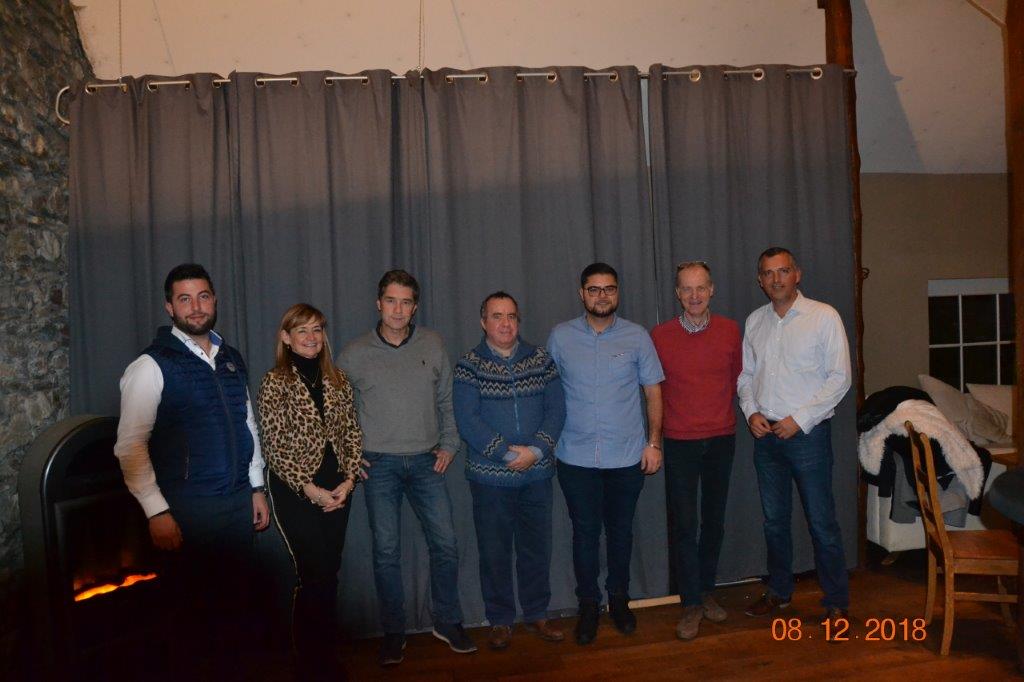 Remise des ailes PPL à neuf pilotes diplômés en 2018. Le président et le chef instructeur se chargent de leur remise aux heureux et courageux titulaires.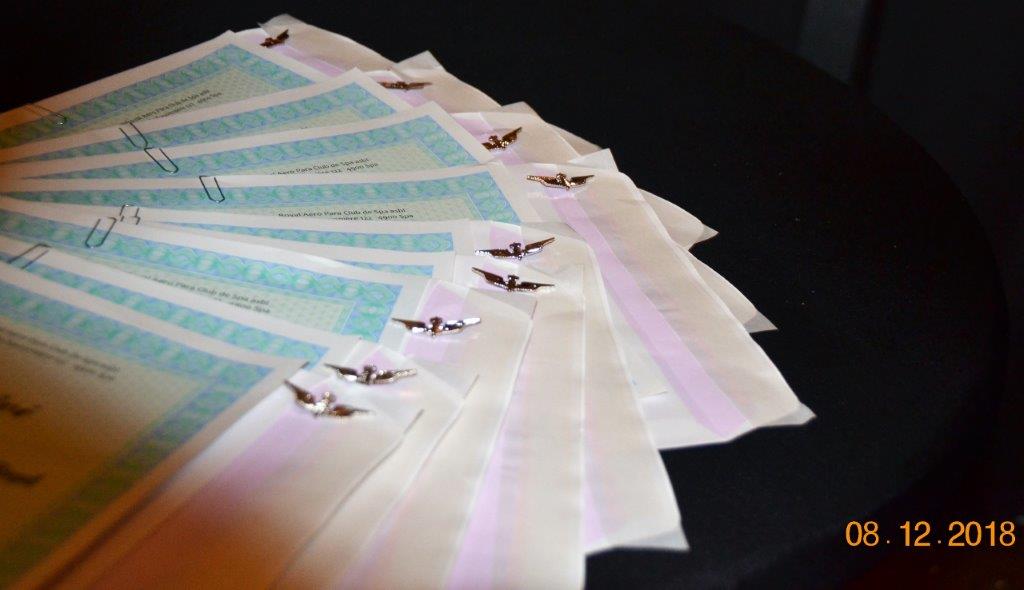 Crédit photos: Jean-Claude Delcampe
10 équipages se sont affrontés amicalement lors du rallye Air Spa 2018 ce samedi 19 mai 2018. Les épreuves incluaient un timing précis, la photographie de 7 spots identifiés sur des cartes (plus un 'mystère'), un atterrissage de précision et bien d'autres épreuves.
Comme les équipages venus de EBSG, EBBY et EBBZ, ceux d'EBSP partageaient tous la même passion: voler!
Voici les scores et félicitations à Cate et Rodolphe qui ont remporté cette épreuve ainsi qu'à tous les équipages qui se sont bien amusés ;-)

Si vous n'avez pas eu l'occasion d'y participer, il vous reste la possibilité de le faire par vous-mêmes n'importe quand sur base des documents utilisés lors de l'Air Spa 2018: inscription gratuite https://www.spa-aviation.be/rallye/
Merci à nos sponsors pour les prix: SkyDive et Decorama. Merci également à RVC et le centre d'aéromodélisme de Pepinster pour le placement des diverses marques au sol ainsi qu'aux ATCO de EBLG pour leur assistance.
A l'année prochaine!
Des photos vont bientôt être publiées dans la galerie Air Spa 2018.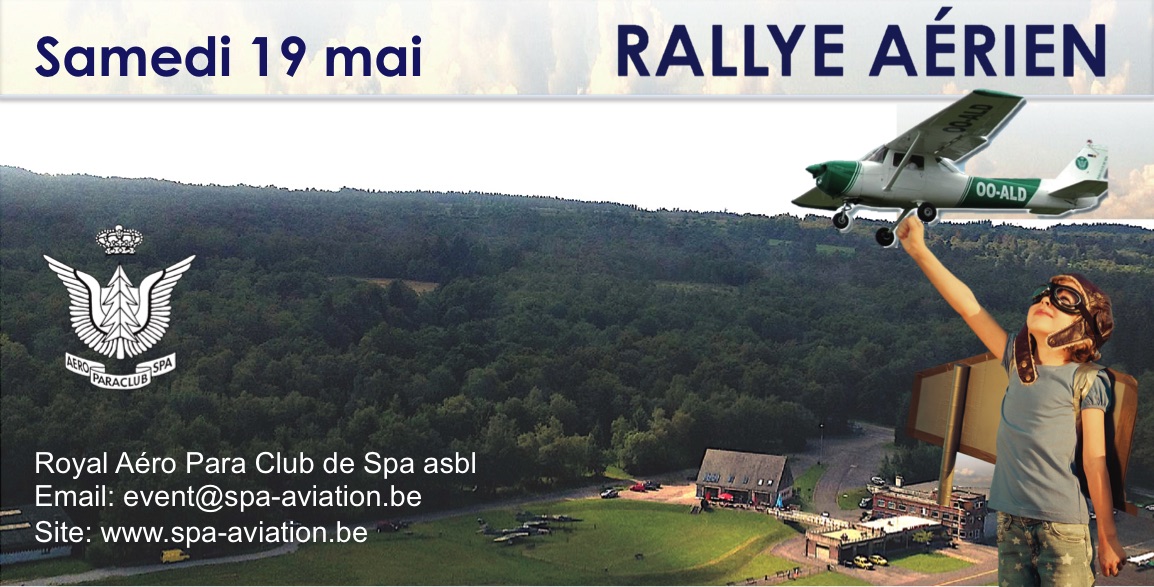 The yearly Rallye Air Spa is back, organized by RAPCS ASBL, a friendly 'competition' among flight crews: precision cross country flight (with timing constraints), precision landings & parking, even a quizz on the ground :-) Want to see more? A short video by 2 participants in the 2016 version https://www.youtube.com/watch?v=YewFLNvM7Pw 
So, book your Saturday 19th of May 2018 (weather back-up date Monday 21st of May -- a bank holiday in Belgium).
Free of course (landing fees will be waived) but registration is required at https://goo.gl/forms/xr93oKSoHCsYIFa82 (or by filling in the registration form) . All parts of the 'competition' are in either in French or in English (your choice).
The day will finish with a free drink and an optional BBQ dinner on the airfield.
For spectators, a nice opportunity to see a lot of activities at the airfield: take-offs and precision landings!
For participants, landing fees will be waived on that day.
More information via email to This email address is being protected from spambots. You need JavaScript enabled to view it.