Brasserie "Le Sunset"
Spa-La Sauvenière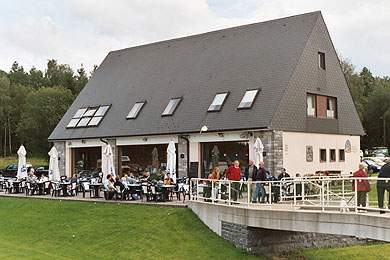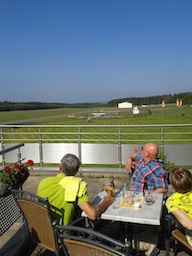 La brasserie Le Sunset, tenue par Angela, vous reçoit 7 jours sur 7 à partir de 9 heures.
Elle dispose d'une grande terrasse permettant de suivre les évolutions des avions et des parachutistes. Petite restauration (glaces, chips, sandwichs, potages) tous les jours. Cuisine ouverte pendant les vacances. Accès ouvert à tous (pilotes, parachutistes ou simples promeneurs) par la route et par les airs, parking aisé.
The Sunset Brasserie, managed by Angela, is open 7 days a week, opening at 9 AM.
There is a large terrace with a direct view on the runway and the airfield, allowing easy observation of planes and parachutes. Snacks (ice-cream, sandwiches, soups) are also available everyday. Kitchen is open during holidays. Everyone is welcome, easy access via air and road, easy car park.
Tél: +32 (0)87 64 68 58