Solidarité entre passionnés
Details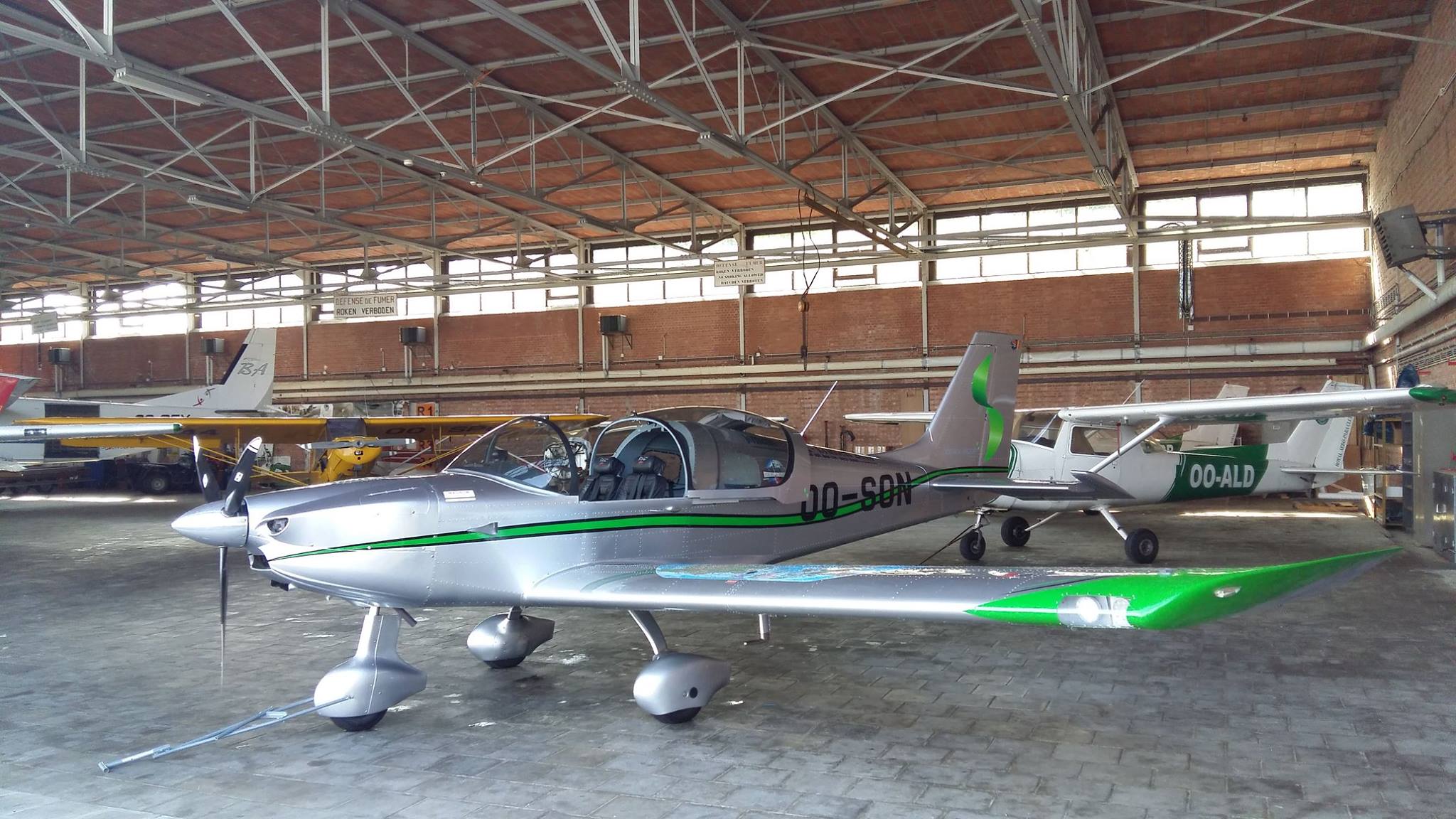 Encore un superbe exemple de solidarité au sein de la famille aéronautique! Ce 6 juin 2016.
Yet another example of airmen friendship at its best! 6th of June 2016.
A post from Sonaca (the Belgian airspace engineering company) (see also their Facebook post:
Meeting at Spa-EBSP on Monday with Aerokurier for a Pilot Report. Due to heavy thunderstorm, we stayed overnight. Thank you to Royal Aéro Para Club de Spa and Soutien à l'aérodrome de Spa-EBSP for a place in the hangar !
Cela montre non seulement que la solidarité existe (surtout pour un si bel avion!) mais que les aéroports régionaux font partie intégrante du tissus industriel (Sonaca mais aussi école de pilote) aéronautique de notre région et de notre pays.
Our flight school turns 70-year old
Details
Our flight school and club turns 70 this year!
Let's celebrate this with a
Air Spa Rallye
during the day and a party on the airfield in the evening.
So, pencil the Saturday 3rd of September 2016 in your agenda!
Watch this space for more information.
Souper de la promotion 2014-2015
Details
Le repas des jeunes pilotes sera finalement organisé le samedi 28 novembre 2015 à 19h00.
Le lieu : BRASSERIE DES THERMES à Spa, rue Royale 25-27
Comme d'habitude, nous profiterons de l'occasion pour remettre leurs ailes à nos nouveaux pilotes privés.
Rendez-vous donc à 19.00 heures ce samedi 28 novembre. Nous vous attendons nombreux, futurs, jeunes et vieux pilotes, familles et amis pour fêter nos nouvelles recrues.
Il faut s'inscrire, voir à ce propos le NOTAM qui vous a été envoyé par email.